Friday, 10th May 2019
Diesel Dirt & Turf 2019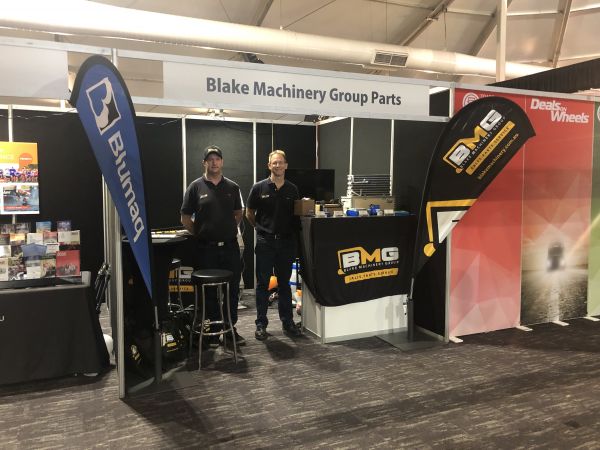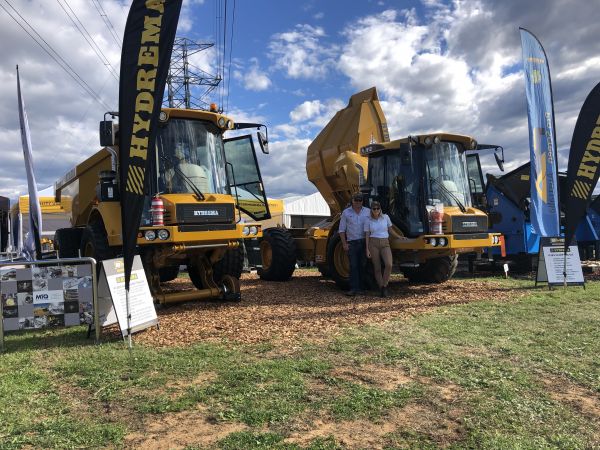 Blake Machinery Group recently exhibited at the Diesel Dirt & Turf expo in Penrith, Sydney. The expo ran from the 3-5th May and had a whopping 217 exhibitor stands and 61,000 visitors attend over the three day period.
Our parts team had an indoor stall under the large DDT pavilion, showcasing our Blumaq aftermarket Volvo parts. They had a great couple of days handing out BMG show bags and chatting to potential new customers and catching up with existing customers, finally putting faces to names.
Our sales team had a large outdoor stall showcasing two of our Hydrema machines, one of which had been configured to work on a hi-rail system. The sales team also had two of our Service Exchange transmissions, one for a Volvo Loader and one for a Volvo Dump truck, both of which had been recently rebuilt by our workshop team at our facility in the Sunshine Coast.
The sales stand was hugely popular, especially for the kids as we had the cabs open in the Hydrema's with the opportunity to take them for a 'ride'. We had lots of families come through full of energy and a great number of serious enquiries.
Friday was very successful for us despite the weather being quite miserable. We had a lot of genuine enquiries and great conversations with potential customers, which we are still following up on now.
Saturday and Sunday were massive days with the crowds lining up by the thousands for the doors to open.
The BMG Team were impressed with the other stalls, taking in all the great machinery, parts and attachments that other companies were exhibiting.
We were also lucky enough to have quite a few of our NSW customers and even two who came all the way from New Zealand, to visit us specifically and see our stand.
A massive congratulations to Rob from Pro Screen Australia, and the team at Borg Civil for winning our two big giveaways.
Overall we had a great time first time exhibiting at Diesel Dirt and Turf 2019, and we are all looking forward to returning again in 2020.