Tuesday, 30th July 2019
Prospective Customer Visits
Last week our Parts manager Ben visited a prospective customer Jeff L'Barrow of MGN Civil.
Jeff was kind enough to take time from his busy schedule to explain who MGN Civil were and the different projects that they currently have on going – some of which include sea wall repairs/construction and surcharging and wicking project at the Port of Brisbane.
MGN have a predominantly Volvo fleet of Articulated Trucks and Excavators with whom they have enjoyed excellent reliability to achieve success in their projects.
BMG Parts are looking forward to assisting MGN Civil wherever possible with their Volvo Construction Fleet.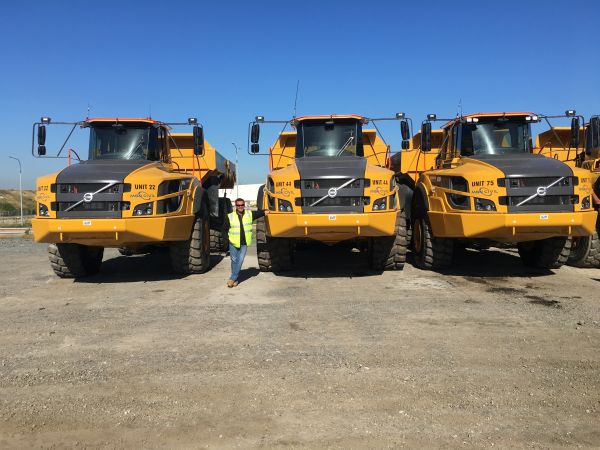 Pictured: Jeff L'Barrow with part of his Volvo fleet.