Friday, 7th September 2018
Why we love Hydrema (and why you should too!)
No matter your preferred configuration or application, these top of the line vehicles are known for their high performance, ease of use, low weight, and great overall durability. If what you are seeking for your workers and your organisation is an investment in a machine that will yield efficiency, provide comfort and reliability all throughout your calendar year, then look no further to one of these.
Blake Machinery Group is the exclusive agent for Hydrema Construction Equipment in QLD, NSW, TAS, SA and VIC, and there is a reason why. If a company's mission statement is to 'develop, manufacture and market high technology earth moving equipment you know they mean business when it comes to great quality machines, and Hydrema really does mean business. They put their heart and soul into the construction of every machine and it shows. These machines and vehicles are great all-rounders, and are perfect whether you need them for digging, loading, lifting, or earthmoving. And it goes without saying that they make any of these jobs look easy.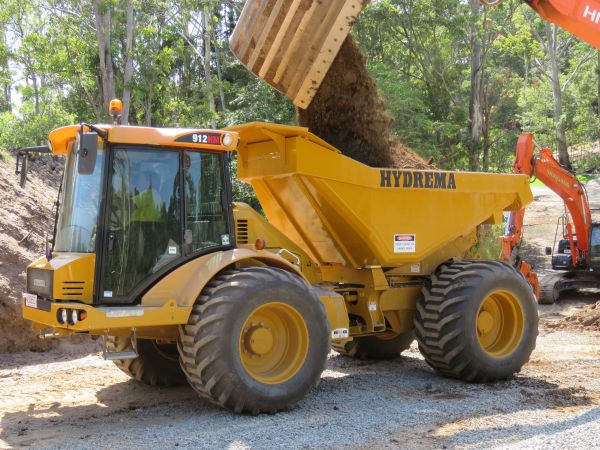 The machinery that Hydrema come up with are unique, agile and robust, and they are known all around the world for their supreme performance, ease of use, low weight and great durability. Not only that but a Hydrema can be configured to suit a vast array of applications including a dump truck, water truck, concrete agitator and an off-road tray truck.  If there's one thing that these machines and vehicles are known for, it would definitely be their smooth operations no matter what task you put them through. No matter your desired use, these machines offer smooth operation and compact power. They are without a doubt at the top of their class in the construction and earthmoving industry, and offer great versatility no matter the environment you will be operating in. Whether you require them for heavy lifting, or operations within spaces that are limited, these machines are sure to deliver the performance you desire. 
Hydrema have put a lot of thought into these articulated compact dumptrucks and made them well designed and built to last with quality Hardox steel used in the construction of the dumper body, and high tensile steel is used in the fabrication to achieve a low tare weight whilst retaining durability.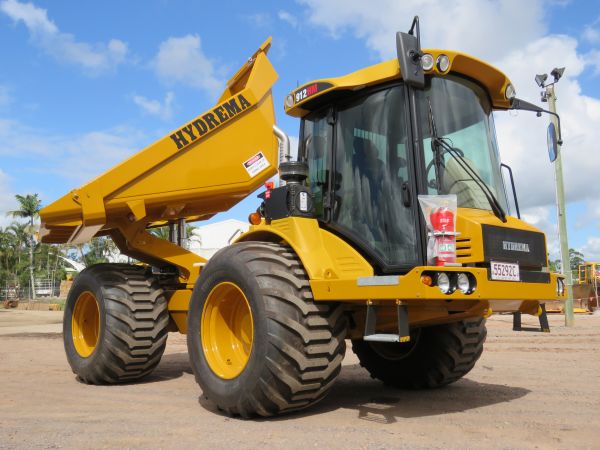 Unique to Hydrema is the Pendulum bar centre pivot with double hydraulic stabilisers. This design ensures excellent stability while driving and when tipping the body and allows a +/- 12 degrees oscillation.
Here at BMG we have Hydrema trained fitters who are fully qualified to undertake all service and repairs. We also stock new parts for Hydrema machines. BMG staff often go over to Denmark (who doesn't love an overseas work trip?) to visit Hydrema HQ and catch up on the latest and greatest information about new Hydrema parts and machines – some soon to hit Australian soil are the Hydrema MX16 and MX20 rail excavators. Keep an eye out for those.
Depending on what your needs are, you will surely find an all-rounded workhorse for your organisation, when you invest in one of these vehicles. So, do you want one yet? Contact us today!